A pair of Section-3 boys basketball teams will match up for the WPIAL Quad-A title this weekend, after North Hills defeated Penn Hills 77-52 last night in a semi-final game at Fox Chapel high school. The Indians, who won a share of a section title for the first time in 33 years this season, will make their first-ever WPIAL championship appearance. They will meet Pine-Richland who took down top-seeded Latrobe 77-75 in double overtime last night. The title game will be played at the Petersen Events Center Saturday at 8pm.
The Mars girls fell to Trinity 57-39 last night in the WPIAL Triple-A semi-finals. Trinity moves on to face South Fayette this weekend in the championship game. Mars will await their state playoff match-up.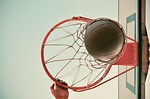 In girls Single-A, top-seed Cardinal Wuerl North Catholic reached the WPIAL championship game with a 72-36 victory over Cornell last night in the semi-finals. They will meet four-time defending champion Vincentian Saturday morning at the Petersen Events Center. It is a rematch of last season's title game. Tip-off is 11am. The North Catholic boys also play for a WPIAL title against Sewickley Academy Friday night at the Pete. Tip-off is 7p.
The Portersville Christian girls basketball team defeated Evangel Heights 52-20 last night and have reached the championship game of the Southwest Christian Athletic Conference. They will meet First Baptist Christian, who defeated Aquinas Academy 20-16 in overtime last night. The title game will be played Saturday at Geneva College with a 3pm tip-off.
The Portersville Christian boys host First Baptist Christian in a semi-final game today at 5:30pm.
Three Butler high boys bowling team members and two from Knoch high school qualified for the Pennsylvania Western Regional ChampionshipsWednesday while competing in the first annual WPIBL Singles Championships at Family Bowlaway in Butler. Senior Hunter Lefever finished eighth overall out of 124 bowlers, missing the top-six step-ladder championship round by four pins. Lefever rolled a 593 series over three games.
Knoch's Bryan Hindman, a sophomore, finished 10th overall with a 586 series. Junior Dylan McCommon of Knoch finished 25th and earned a Regional spot.
Butler Sophomore Shawn Marcellus finished 22nd overall, and earned a spot at Regionals, along with Junior Nick Huff, who was earned his spot after finishing as the top average in WPIBL's Section 2 during the regular season.
The boys bowlers will compete with 74 bowlers Friday, March 11th at North Versailles Bowl.
Five Butler girls bowlers will compete Thursday at the WPIBL Singles Championships at New Great Valley Lanes in North Versailles.