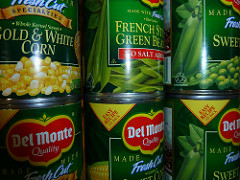 A local organization is once again helping less fortunate members of our community.
This is the 27th year for Butler PM Rotary's 'Turkey Roundup."
Through the program, the rotary donates money to local organizations to use for food vouchers- or items like hams- that will then be given out to those in need.
"This year, believe it or not, we will come really close to actually raising (in those 27 years), a half million dollars that goes to the foodbanks here in Butler County," Dale Pinkerton, volunteer with Butler PM Rotary, said in an interview. "And it all stays here in Butler County."
Many local families rely on this voucher program to make ends meet during the holiday season, and throughout the year. With all of the opportunities people have to support charitable organizations, this program is actually running a little behind in donations so far this year, but there's still time to help.
Those interested in contributing can send donations to Butler Rotary Foundation, Rotary Turkey Roundup, P.O. Box 1081, Butler, PA 16003.
The post 'Turkey Roundup' Helps Families Make Ends Meet This Christmas appeared first on ButlerRadio.com – Butler, PA.