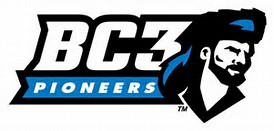 The Butler County Community College men's basketball team lost to CCAC-North Side 81-66. Joel Stutz had 20 points for the Pioneers. Brandon Record added 16. BC3 falls to 1-14.
The Slippery Rock University men bounced back from their first loss in more than a month with a 98-69 win at Clarion last night. Micah Till led The Rock with 22 points and 12 rebounds. It was his 11th double-double of the year. The Rock improved to 13-3 overall.
The Rock women also defeated Clarion 68-53. Brooke Hinderliter netted 18 points.
#7-ranked Duke pounded the Pitt men's basketball team 87-52 last night at the Petersen Events Center.
The post The Rock returns to the win column/BC3 men fall to CCAC appeared first on ButlerRadio.com – Butler, PA.