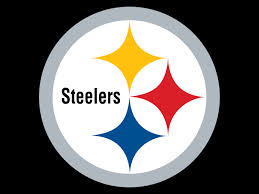 The Pittsburgh Steelers have completed their contract extension with quarterback Ben Roethlisberger prior to the NFL Draft. The three-year deal is worth $80 million, and makes Roethlisberger one of the highest paid players in the NFL. Big Ben will receive a $37.5 million signing bonus, with $30 million in injury guarantees over the remainder of the deal. The 37-year old quarterback had one year remaining on a deal he had signed in 2015.
Roethlisberger is currently seventh on the all-time NFL wins list, three behind Dan Marino and four behind John Elway to reach the top five.
The NFL Draft begins tonight in Nashville. The First Round picks will begin at 8pm. The Steelers draft 20th.
The Second and Third Rounds continue Friday.
The post Steelers ink Roethlisberger extension prior to NFL Draft appeared first on ButlerRadio.com – Butler, PA.