A total of seven Butler County girls bowlers qualified for the Pennsylvania Western Regional tournament in March following the first annual WPIBL Singles Championship in North Versailles Thursday.
The event had 106 competitors. Butler's Nicole Nebel led all Butler-area bowlers with a 583 series. Nicole rolled a 228 in her final game to tie for sixth place and force a 9th & 10th frame roll-off with Talia Pilyih of Plum for the final spot in the championship step-ladder finals. Pilyih won the tie-breaker 20-18.
Maddie Ferringer of Seneca Valley finished 9th overall with a 577 series. Butler's Mercedes Belch rolled a 572 series to finish in a tie for 11th place. Ashley McCue, also from Butler,  finished 27th, good enough for a Regional qualifying spot.
Other local qualifiers: Hali Hartley (14th), Allison Bruce (33rd) and Karlee Arendt (34th) of Mars.
Brianna Lundy of Norwin won the singles championship with a 216-157 win the final match over Deanne Murray of Peters Township.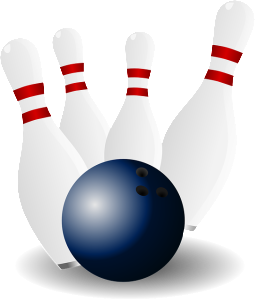 The Western Regionals will be held the weekend of March 11th and 12th.