Follow The Rock Station and the Rock Done Right Tour
all year long. You can find us rockin' with the best in
local music at the following locations.

2018 Tour Dates  (Dates Tentative & Subject to Change)

January 27…Band Geeks for Autism Speaks | William Marconi Club | Leechburg

February 10…Heartbreakers Ball | Peter B's Bar & Grill | Sarver
March 10…Ryan's Run | Butler Vagabond Center | Lyndora |Benefits Butler Co. Special Olympics
April 7…Benefit at RIDC Park | O'Hara Township
May 18, 5-11pm …American Legion 778 | Lyndora | Benefits Robin's Home for Homeless Female Veterans
Scheduled to perform: Martin Vincent, Dinnerbell Road, Noble Hops Band, Pixelated, Save Yourself, Gary Burk III with County line.
The Rock Station will be on hand with a basket raffle and 50/50 to benefit Robin's Home.
June 2…Winfield Township Community Day…Winfield Twp Park |Brose Rd. | 11am-7pm
Food trucks, children's activities, live music, family fun!
July 13-14…The Band Jam |Cooper's Lake Campground
Details/Tickets
August 10...Hotel Beacon |Renfrew featuring Justin Wade Band, Dempsey and Washboard Tony
September 2…Corbriwoodstock | Gibsonia
October 13…Zelie On Tap | Zelienople Community Park |Featuring Brother from Another Mother, Good Old Ernie, TrailHeads, Wine & Spirit. Get Tickets Here

The show that started it all!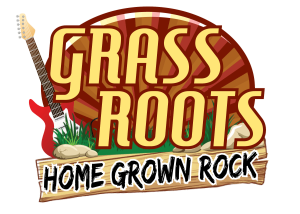 A platform for local artists and their music,
hosted by Bob Cupp & Utah Burgess.
Tune in to the Rock Station every Sunday
evening at 7pm.
Check it out here!
Grass Roots was the inspiration for our
Band Jam Music Festival, and Rock Done Right Tour.
The Rock Done Right Tour is presented by
The Rock Station 97.7-FM
Shady Lady Productions