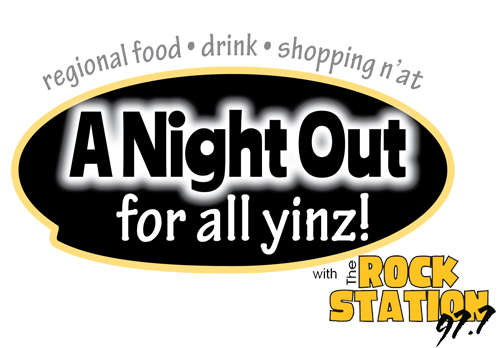 Western Pennsylvania's rich history and heritage are well-known throughout the country. From our championship sports teams to our unique way of speaking, Pittsburghers are recognized from coast to coast.
Celebrate your Pittsburgh pride and join us for
A NIGHT OUT for all yinz!
on Thursday April 26 at the Butler Days Inn.
We've taken our Ladies Day Out and put a fun, local twist on it by highlighting regional businesses, products, and traditions. And….it's not just for the ladies anymore! 
Presented By    

APRIL 26, 2018      BUTLER DAYS INN      6-9 P.M.     $15 PRESALE
Local & Regional Food Samples


Pittsburgh favorites like pierogies, stuffed cabbage, hot sausage, gyros, and more will be available for sample and sale.



Wine & Adult Beverage Tasting


Sample spirits and craft beer from Evil Twin Brewing, Sixpoint Brewery, Blakes Hard Ciders, Casamigos Tequila, and Ole Smoky Moonshine.



Fun with Pittsburgh Foods


How well do you know your ketchup? Think you can pick Heinz in a blind taste test? Come out and take the challenge.




Play a Pittsburgh-themed round of Heads-Up for a chance to win some fun prizes.



Door Prizes N'at…Help us raise money and awareness for the March of Dimes…Take a chance on our huge basket raffle and fundraising games that offer prizes totaling over $5000!
Check out some of the items that will be in our basket raffle…

Gourmet food and beverage items, partyware and designer bags …yes, that's a wine purse!

Baskets of cheer!, more designer purses, Pirates tickets, and tailgating essentials.

Black and gold spirit items, fishing gear, golf balls, and even more designer bags!
And, because it's considered bad luck to give an "empty" purse or wallet as a gift, each and every one of our 50 baskets will also have a mystery amount of money included. Since we're raising money for the March of Dimes, the amount will be a multiple of 10¢…it might be a dime, it might be 200 dimes!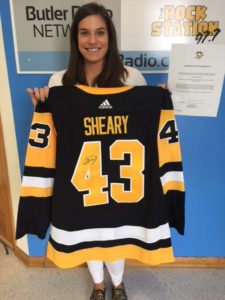 We also have authentic autographed sports memorabilia including pucks, hats and a Conor Sheary Jersey!
Specialty food and merchandise vendors with a local flair
Take a spin on our Black & Gold Prize Wheel
Plus other games and chances to win


Cork & Coaster Pull




Black & Gold Prize Wheel




Double Decker Draw


Roll & Win
Don't Miss it!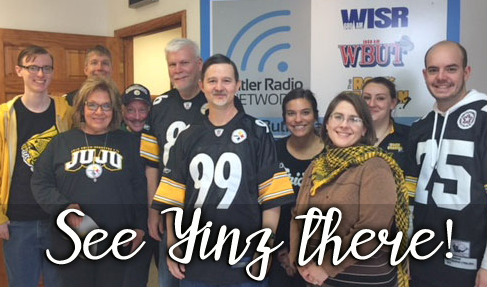 Take our quiz for a chance to win 2 Big Macs from McDonald's
VENDORS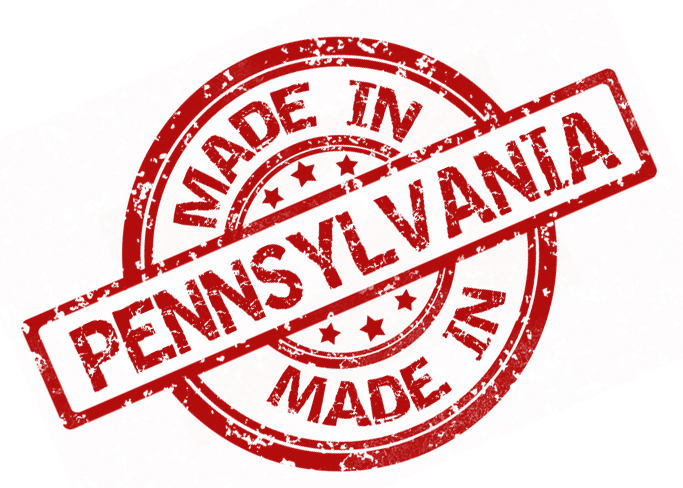 Diehl Toyota

Advanced OB/GYN

Old World Catering

Ole Smoky Moonshine

Specialty DistriBEAUTYng

Nedal Gyros

AJ's Twisted Treasures

Eviltown Brewing

Sixpoint Brewery

Blake's Hard Ciders

Newman Chiropractic

Casamigos Tequila

Plexus

Advantage Chiropractic

Butler County Historical Society

Cookies & Candy by Christy

State Farm-Nancy Zacherl

Days Inn

Arc & Olive

Oil & Vinegar
Check Back As More Vendors Are Added
To be part of this event as a vendor, contact Linda at 724-283-1500 or lindaw@bcrnetwork.com
We can't have a Pittsburgh-themed event without a Cookie Table!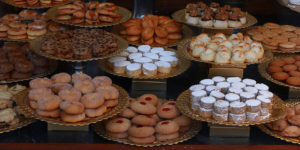 The cookie table has been a staple at weddings in Pittsburgh and Southwestern PA for generations.
It is believed that the tradition started during the Great Depression when many families could not afford a wedding cake, and instead substituted homemade cookies baked by the bride's family as part of their financial responsibility to pay  for the wedding. Traditionally, the bride's mother, grandmothers, aunts, cousins and closest friends spend the months before the wedding dutifully baking cookies from scratch. Every cookie is made with love in the hopes that the married couple will share as many happy years with one another as there are dozens of cookies. The tradition has long been practiced by various cultures that immigrated to Pittsburgh, including the Italian, German, Irish, Slovak and other Easter European cultures.
In Pittsburgh people don't ask, "How was the wedding?" they ask, "How were the cookies?"
TICKETS
$15 Presale   $20 at the door
By clicking the button above, you will be redirected to a secure site owned by the Butler Radio Network to complete your purchase.
Important Ticket Information
All tickets purchased online are subject to a $1.50 processing/handling fee per order.
Tickets purchased online before April 19 will be mailed. 
Tickets purchased online after April 19 will be available for pickup at the door of the event.
All ticket sales final. No Refunds. Must be 21 to attend. Proper ID required.
Online sales will be available until 12:00 p.m. on April 26, or until sold out…whichever comes first.