Yestival
Event Navigation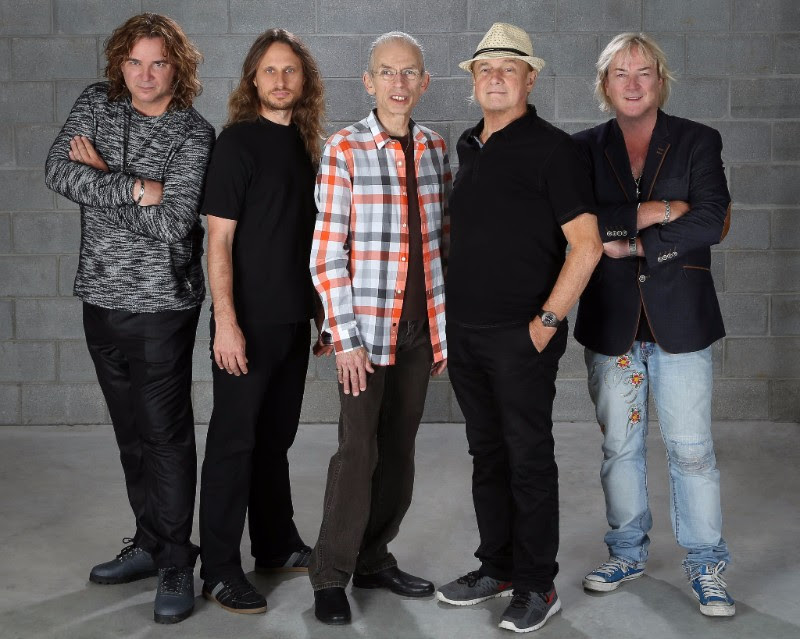 Drusky Entertainment Presents
Yestival
with Yes, Todd Rundgren, and Carl Palmer
Carl Palmer's ELP Legacy is touring with an exciting show featuring the music of Emerson Lake, dedicated to the late Keith Emerson.
Wednesday, August 16th, 2017


The Palace Theater
21 W Otterman St, Greensburg, PA 15601
Drusky Entertainment presents Yes with special guests Todd Rundgren and Carl Palmer for an all ages show at the The Palace Theater (21 W Otterman St, Greensburg, PA 15601) on Wednesday, August 16th, 2017. 6:00PM Doors, 7:00PMShow. All tickets will be available for $119.00, $95.00, and $85.00, with a limited number of opera boxes for $150.00. All tickets will increase $5.00 on the day of the event. Venue presale begins Wednesday, April 12th from 10AM – 10PM with the password "PALACE". Tickets go on sale to the general public Thursday, April 13th at 10AM EST. Tickets will be available at thepalacetheater.org, druskyent.com or by calling the Palace Theater box office at 724-836-8000.
LINKS:
http://www.yesworld.com/
http://www.druskyent.com
http://www.thepalacetheater.org
ABOUT YESTIVAL:
In advance of tomorrow's induction into the Rock and Roll Hall of Fame, YES revealed their initial summer touring plans live on SiriusXM last night during their exclusive in-studio audience event "SiriusXM Volume Presents an Artist Confidential with YES." The 2017 outing, called YESTIVAL, will feature a set list of greatest hits from all of the band's studio albums up to 1980, showcasing the storied history of one of the world's most influential, ground-breaking, and respected progressive rock bands.
"We are looking forward to presenting songs from each of the first nine studio albums, including some surprises," says YES guitarist Steve Howe.
YESTIVAL will feature special guest Todd Rundgren and an opening set from Carl Palmer's ELP Legacy honoring the magic of Keith Emerson and Greg Lake. The tour kicks off August 4 in Greensboro, NC and will travel across the U.S. through early September, stopping in such markets as Baltimore, Philadelphia, Brooklyn (August 11 at the Ford Amphitheater at Coney Island Boardwalk), Pittsburgh, Detroit, Cleveland, Oklahoma City, Phoenix, Las Vegas and Los Angeles (August 29 at the Microsoft Theater), with more to be announced soon. See below for full list of initial tour dates and go to www.yesworld.com for ticketing information.
On this summer's annual trek, YES—Steve Howe (guitar), Alan White (drums), Geoff Downes (keyboard), Jon Davison (vocals) and Billy Sherwood (the late Chris Squire's chosen successor on bass)–will treat fans to such hits as "Roundabout" and "Starship Trooper," performing gems off every album from 1969's Yes to 1980's Drama.
Last night's hour-long SiriusXM event in New York City featured an interview with the band, hosted by David Fricke, and acoustic performances of "Roundabout," "Leaves of Green," and "Clap." As a surprise conclusion, Steve Howe was presented with a birthday cake to commemorate his upcoming 70th birthday this Saturday, April 8.
ABOUT YES:
Founded in 1968 by Chris Squire and Jon Anderson, Grammy-award winning recording artists YES have created some of the most important and influential music in rock history, such as iconic pieces "Roundabout," "Close to the Edge," "I've Seen All Good People," "Owner of a Lonely Heart," "Starship Trooper," and countless others. Its albums, including Fragile, Close to the Edge, Tales from Topographic Oceans, Relayer, Going For the One and 90125, have been certified multi-platinum, double-platinum, platinum, and more by the RIAA, and have sold over 50 million records total in its career that has so far spanned almost five decades. Among the world's most influential, ground-breaking, and respected progressive rock bands, YES continues creating masterful music that inspires musicians, fans and music lovers around the world.